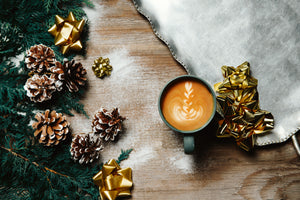 Nippon Kodo
Holiday Gift Guide
For finding creative gift ideas for everyone on your list
It's that time of the year again!
Shop now and find the perfect gift for any fragrance lover! Treat your family and friends to one of our gift sets to spread the fabulous fragrant lifestyle!
EXCEPTIONAL SUPERIOR COLLECTORS COLLECTION
"Collectors' Collection" is a flagship line lovingly crafted and proudly presented by Nippon Kodo. These exquisite products make copious use of precious aromatic wood with unwanted parts removed.
Discover
Incense Plate & Burner
MOd MoTif CoLleCTiOn
The Mod Motif Collection features tableware with abstract patterns in navy and white repurposed as incense plates. The size of each plate and cup are perfect for safely catching the ash while the design helps to create an elegant atmosphere to enjoy Nippon Kodo incense.
SHOP
The Stocking Stuffer Gift
Need an idea for a great stocking stuffer? Spoil your whole family with these unique stocking stuffers! We've got you covered with our complete stocking stuffer gift guide for everyone on your list!
Discover